The team that makes dreams come true.
The Founders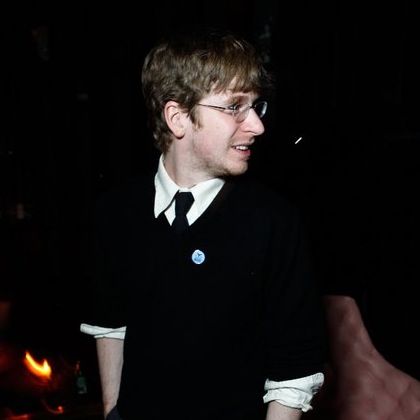 Matt Myers
Alternating between sales, marketing, and development, Matthew Myers serves as CEO and co-founder of Tidal. Before Tidal, Matthew most recently served as the founder & CTO for 30elm, a startup helping to bring homeowners together with architects and interior designers. While there, he was responsible for the planning and creation of a detailed content and lead management system. Matthew has a degree in marketing from the Wharton School and has worked in technology for more than 13 years.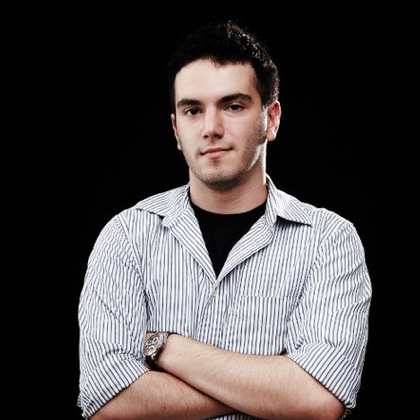 Burak Kanber
As CTO and co-founder of Tidal, Burak Kanber is responsible for leading the technical and product vision of Tidal, and oversees technical development of the descriptive probability algorithms for the Tidal Platform. He is also an entrepreneur and software engineer with over 13 years of experience. He earned his Bachelor's and Master's degrees in Mechanical Engineering from the prestigious Cooper Union in New York City, where he concentrated on software modeling and simulation of hybrid vehicle powertrains. He has a blog full of science, programming, and mathematical goodness.
Bernie Davis
Bernie Davis is Tidal's Vice President of Business Development, where he is responsible for developing strategic media, agency and brand partnerships. He was formerly Vice President of Business Development at Liquor.com, and Director of Business Development at Condé Nast. Bernie has over 20 years of digital media experience. His background includes advertising, sales, and brand marketing solutions, new product development, content distribution and audience development, mobile and new platform development, and video and social media. Prior to joining Tidal full-time, Bernie was an advisor to the company after working with them at Condé Nast.
Sven Kils
Sven Kils is one of the foremost visual designers of Germany and oversees all visual design and UI/UX for Tidal sites and the Tidal platform. He has more than 15 years experience in every type of media. His award-winning bureau is based in Frankfurt. If you can't catch him there, he is probably on his way to NYC to meet Matt or is off, camera in hand, documenting the great outdoors
Nick Rhodes
Nick Rhodes is a writer and editor who graduated from the University of Maryland with a degree in journalism. He now serves as Tidal's Account Manager. Nick was instrumental in developing, organizing and launching the online magazine for Headstash.com, a niche website catering to the jam band, electronica and music festival sub-cultures. Under his direction, the site's community and traffic grew substantially as Headstash positioned itself as a top source within the scene. Nick continues his work with talented and passionate writers at Tidal, helping contributors get more exposure and working with clients to better run communities.
James Stewart
James is a computer junkie based in Seattle, WA. He loves writing code because he's passionate about technology and the ability to create positive changes in the world. He's originally from the Bahamas but grew up mostly in the dirty Southwest. Solidifying his love for computers at a young age, James has worked on various startups including calendar.fm and is now incredibly excited to be part of Tidal. When he's not hacking away at the keyboard you can probably find him skiing mountains, climbing rocks, or backpacking in the woods.
Mike Smith
Mike Smith is a software engineer for Tidal, alternating between the creation of new communities and upkeep and improvement for existing properties. Mike worked previously as a developer and front end designer for at a number of startups. He specializes in PHP, Javascript, MySQL, AJAX, and others.
Nick Coffey
Nick Coffey is Tidal's newest Software Engineer and has a passion for developing a strong erudition towards computer systems and is a hacker at heart that enjoys breaking things just to rebuild them. He enjoys learning and strives to better his understanding in Science, Mathematics, Astronomy, and History. When not behind a terminal he can be found enjoying the local music scene or atop a snow covered mountain.
Gavin Matthews
Gavin Matthews is Tidal's Community and Editorial Manager, responsible for the day-to-day content and management of Tidal's partner sites. His background in community management stems from his work with Genius Media Group, which powers Rap Genius, while his editorial work extends to both academic journals and hundreds of magazine articles. Gavin attended Tufts University, earning a degree in Archaeology and Russian. You can find him on Twitter.
Holladay Saltz
An expert designer and researcher, Holladay Saltz serves as Tidal's Web Producer. Before coming to Tidal, she worked as Creative Director at Onixsuite/Giantchair, Inc., was a founder at Theory & Method, and worked at The Institute for the Future of the Book, and the Institute of Play.
Mark LaRosa
Mark LaRosa is a serial entrepreneur whose latest endeavor is QuotaCrush, a sales software and services company focused on helping start-ups with sales strategy, outsourced sales management, and planning software. Prior to QuotaCrush, Mark was also the founder of Dynamic Mobile Data. He built and sold MobileDispatch to large clients including Kraft, Pepsi, AIG, UPS, Airborne Express and Purolator Courier.
John McCarus
John McCarus serves as Vice President, Group Director, brand content for Digitas. John leads the development of original and partnered digital brand content offerings across Digitas client teams that are borne out of insight and drive business results. Prior to his current role, John served as Vice President of Brand Development for Alliance, an entertainment development and strategic partnership firm. John previously worked in publishing, holding key executive posts at Conde Nast and associate publisher roles at The New Yorker, Rolling Stone and Saveur.
Laurel Touby
Laurel Touby has since 1994 been building a community of media professionals. That community evolved into an online-offline business called mediabistro.com. After selling the company in July 2007 to Jupitermedia she is running Mediabistro as its Senior Vice President.
John Sheldon
John Sheldon is SVP of TrueAction, a retail ad agency now owned by Ebay. Another Wharton grad, John is a marketing expert who has held the title of Director of Brand Dialogue at Bartle Bogle Hegerty and Director of Marketing Strategy at Ogilvy.